iFotoFrame is my first application for iPhone and iPod Touch that I published on Apple store.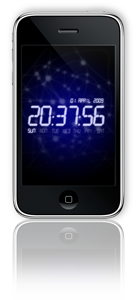 What is it?
iFotoFrame turns your phone into a beautiful digital photo frame.
iFotoFrame load photos from your or your friends Picasa account and cache it on your phone for show without connecting to the internet. Plus, u get a digital clock by clearly displaying the time and date beneath the photo and show night clock between chosen hours.
So why look at a blank screen, while your device is on charge, or just neglected on the table, while you can view your favorite photos and be updated with your friends newest photos?
You are welcome to download it from apple store.
Enjoy!!
Update: My application was removed from apple store….
P.S. If you enjoyed it please send it to your friends! so they can enjoy this application as well!
This way you can help me to advertise iFotoFrame 🙂